Click SEAlang Screenshots
---
Highlight any word, then right-click, and click "SEAlang dictionary"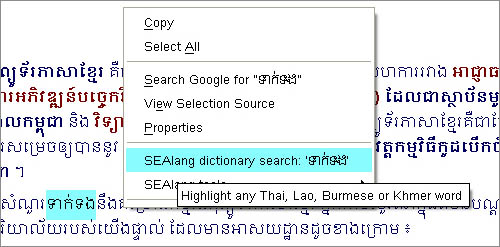 ---
A panel opens on the left, with the SEAlang dictionary search results.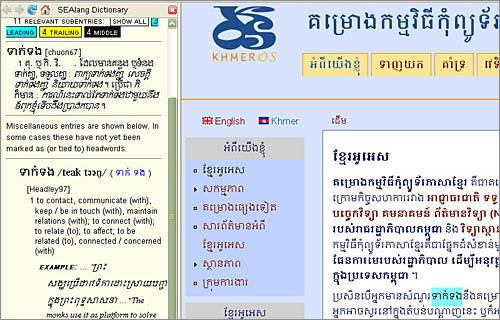 ---
Click "SEAlang tools..." instead to search the SEAlang corpus or bitext, or to reverse-search the dictionary or bitext.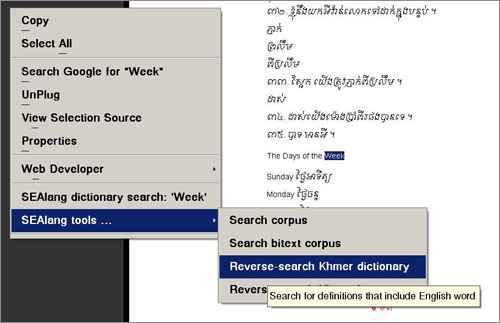 ---
To set the reverse search language, go to Tools | Add-ons and find "Click SEAlang"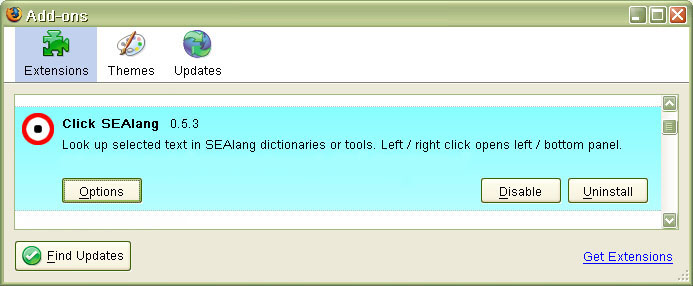 ---
Click "Options" then set the default reverse-search language.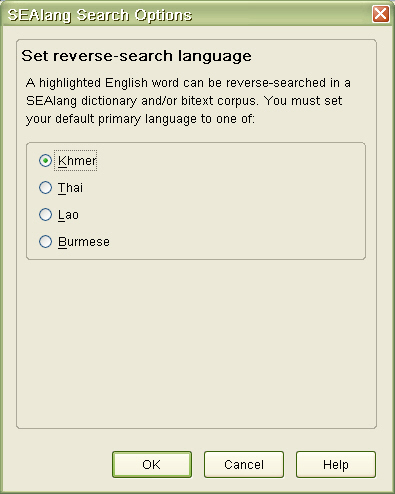 ---